In November 2021, Let's Move in Libraries joined the Association of Bookmobile and Outreach Services for the first ever week-long event celebrating the inspiring work of librarians who spearhead StoryWalk® programs – promoting literacy, reading, health, exercise, and movement in communities and neighborhoods across the United States and the world.
Between August and November 2021 we received nearly 500 submissions for public librarians in 49 states, the District of Columbia, and over a dozen from other countries.
We invited submissions of all StoryWalk® programs and variations, including Story Strolls, Story Trails, PoetryWalks: Whatever you call it – if it involves reading materials posted along paths – we wanted to feature it!
This webpage contains all the photo submissions we received!
See all the featured stories in the following Twitter Collections:
We want to invite you to join us in this visual celebration of library StoryWalks from across the United States, and the world! You can also download our StoryWalk® Week 2021 Database to see all the submissions organized by state.
You can also see all submissions on the social media of the Association of Bookmobile and Outreach Services by using the #StoryWalkWeek hashtag.
Did you miss the inaugural StoryWalk® Celebration? Subscribe to Let's Move in Libraries newsletter, follow us on social media, or join the Association of Bookmobile & Outreach Services to stay informed of these opportunities and events!
The StoryWalk® Project was created by Anne Ferguson of Montpelier, VT and developed in collaboration with the Kellogg-Hubbard Library. StoryWalk® is a registered service mark owned by Ms. Ferguson. Learn more about the StoryWalk® movement and get started on our resource page.
Anne Ferguson herself joined in the StoryWalk® Week Celebration, sending us this flyer for a program she did for the week in Montpelier, Vermont.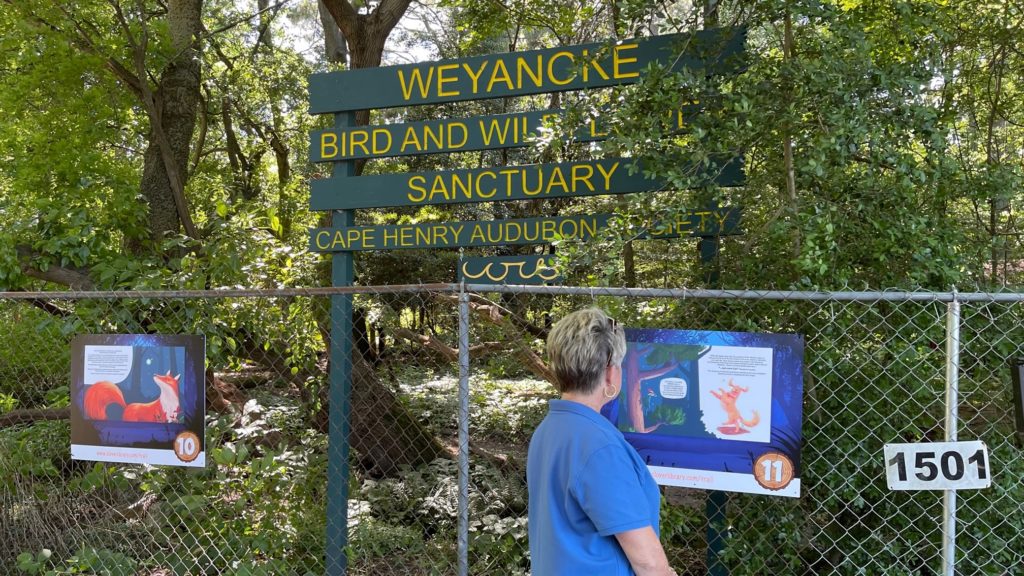 Was this newsletter forwarded to you?
 Subscribe to the Let's Move in Libraries newsletter for monthly editions of success stories, educational opportunities, and food for thought that will deepen the impact of movement-based programs and services in public libraries. Also follow the project on Facebook and Twitter to stay up-to-date. The Let's Move in Libraries project focuses on how public libraries create opportunities for individuals of all ages and abilities to engage in healthy physical activity.